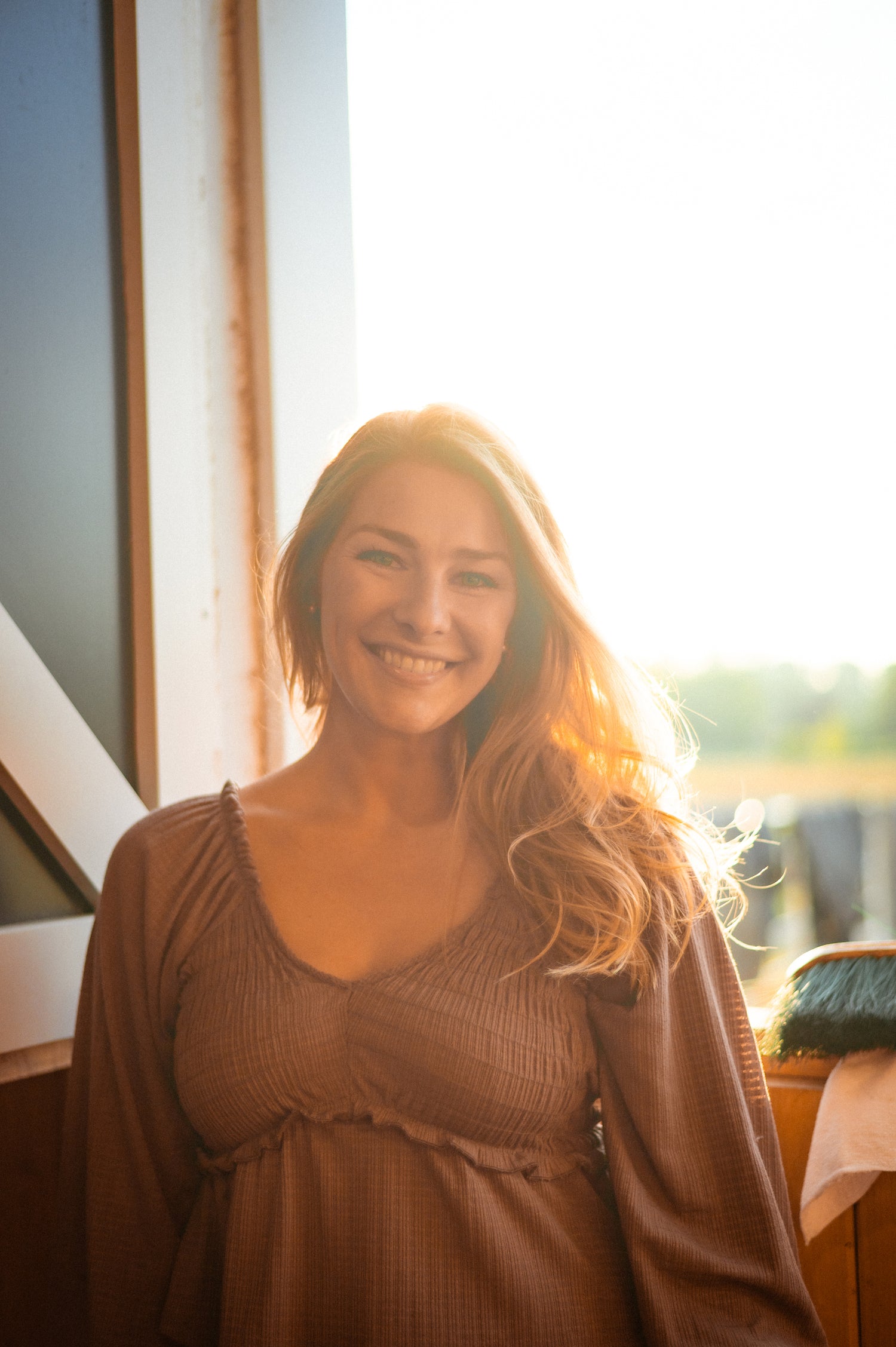 Hey there!
My name's Amanda, and I founded Purvida Healthy Horse in 2018 to solve a basic problem: horse health and effective grooming products.
My horse, Finnegan (pictured below), has pretty sensitive skin. From rubs, to rain rot, it seemed he always used to have some type of skin issue going on, and I struggled to find products with safe ingredients that made any kind of difference. While having a shiny coat and a thick tail definitely looks great, when it comes to my horse's health, the benefits of maintaining his skin and coat go so much deeper. Simply put, healthy skin means a healthy horse, and thus the idea behind Purvida Healthy Horse was born.
So I teamed up with a group of experts, meticulous in sourcing the safest and most effective ingredients, to create real solutions to equine grooming problems and make quality products that really feed your horse's skin from the outside. I want Purvida Healthy Horse to be unwavering in its commitment to keeping our hands, conscience, and formulas CLEAN. That means formulating with only safe, non-toxic, and nourishing ingredients and doing our best to preserve the earth and its resources.
To all of you that have been following along and supporting this dream, thank you!
Want to learn more and follow along? Check us out on social media!